All steps from design to production, raw materials and testing are all proceed in strict accordance with German safety standards to escort your safe riding.
With 10.4ah, 36V battery capacity, combined with lightweight body, the battery life is far beyond expectation, the newest actual test data is that the load is 75kg, and the controller 17A limits the current. continue to drive at a speed of 21km/h on a flat road and the longest range can reach 42KM!
Mankeel Steed uses the new high-elastic rubber tires, which is more wear-resistant
that does not require inflation, and has no risk of puncture. Meanwhile,
the rubber pattern on the tire surface has undergone a new scientific design,
makes the grip and anti-skid performance more outstanding.
Three-speed speed regulation 15-25-30km/h
The operation of various buttons on the front is intuitive and easy.
The instrument panel displays power, gear, speed, riding time,
lights on and off status, left and right turn signal status
are all be clear at a glance.
Classic fast folding design
Just three steps, one click, one button, storage in one go
The folded scooter is small in size and can be placed in the
trunk of the car or in the corner of the office without taking
up space.
APP intelligent operation
Intelligent dynamics, real-time data detection,
complete functions, convenient management,
Scooter anti-theft lock via app.

Vehicle status

Mileage display

Anti-theft settings

Battery status

Bluetooth
Front & Rear dual absorber
Execllent shock absorption perfomance

In addition to using high-elasticity tires to serve the
scooter's shock absorption effect, we have also equipped
this model with a front wheel shock absorption and a
rear wheel dual shock absorption system. The combination
of two high-elastic tires and dual absorption system springs
greatly absorbs the vibration and impact energy during riding,
giving you a very comfortable riding experience.
Double brake system

Front electronic handbrake + Rear wheel fender mechanical foot brake
Guard your convenient and safe riding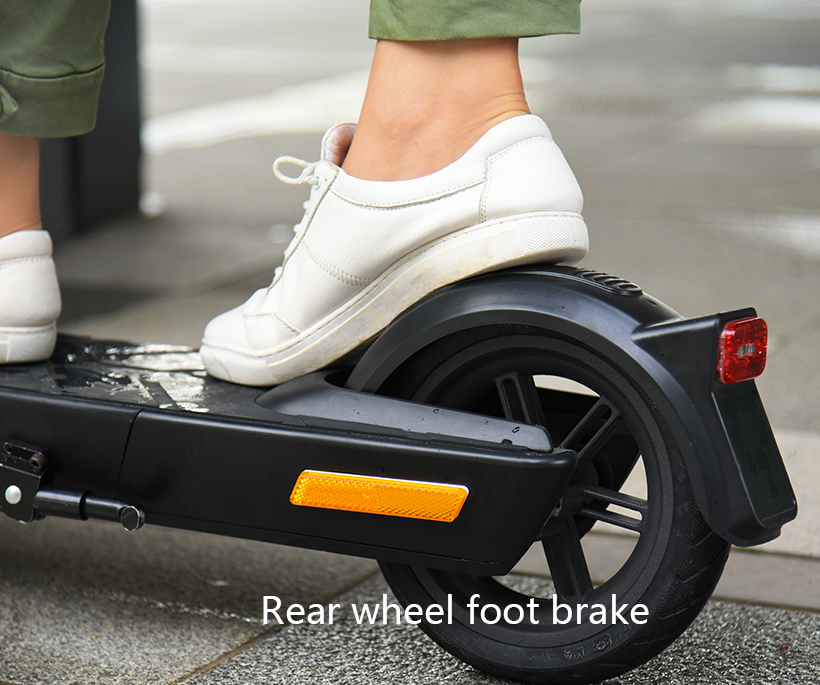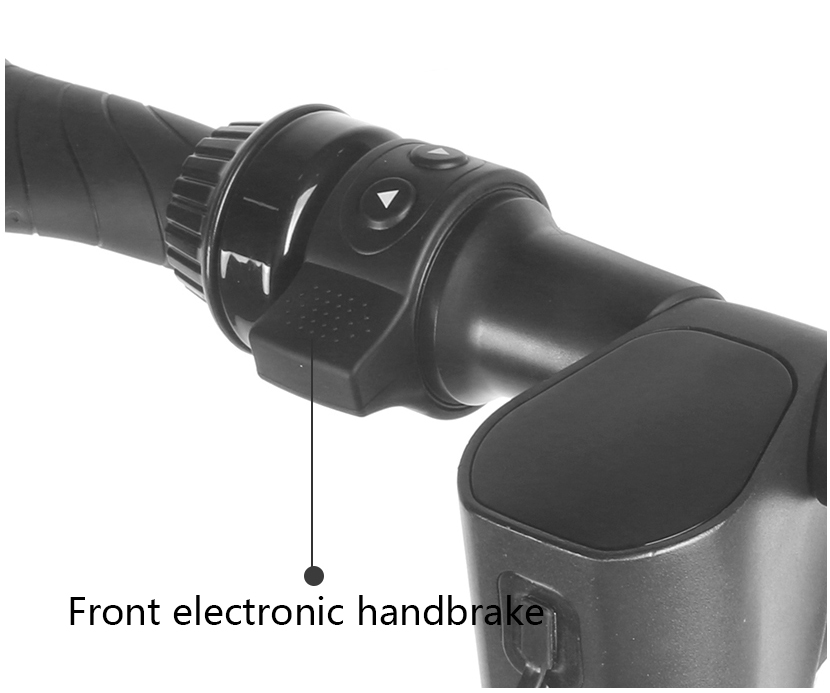 Humanized and convenient design

Let you ride worry-free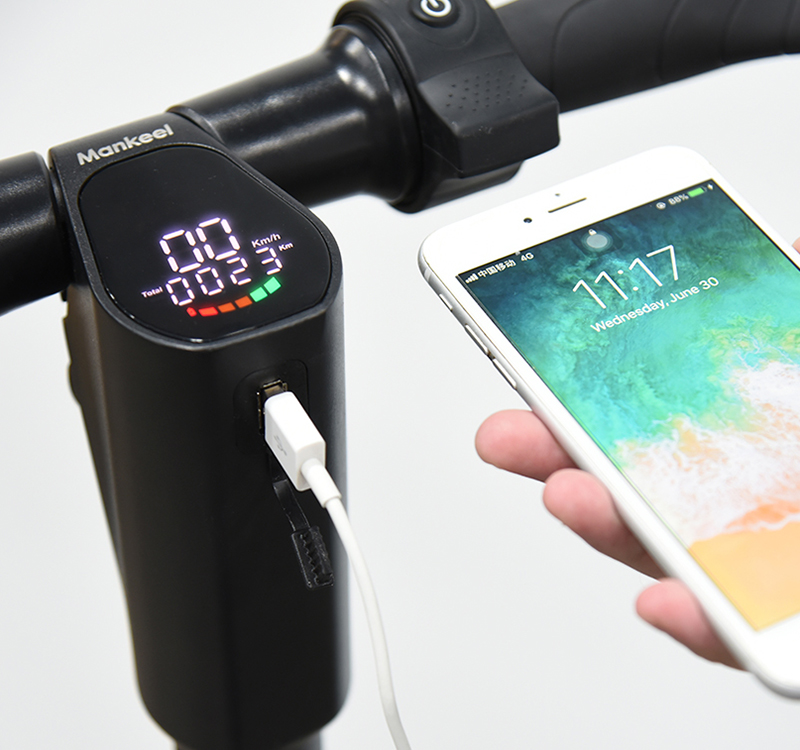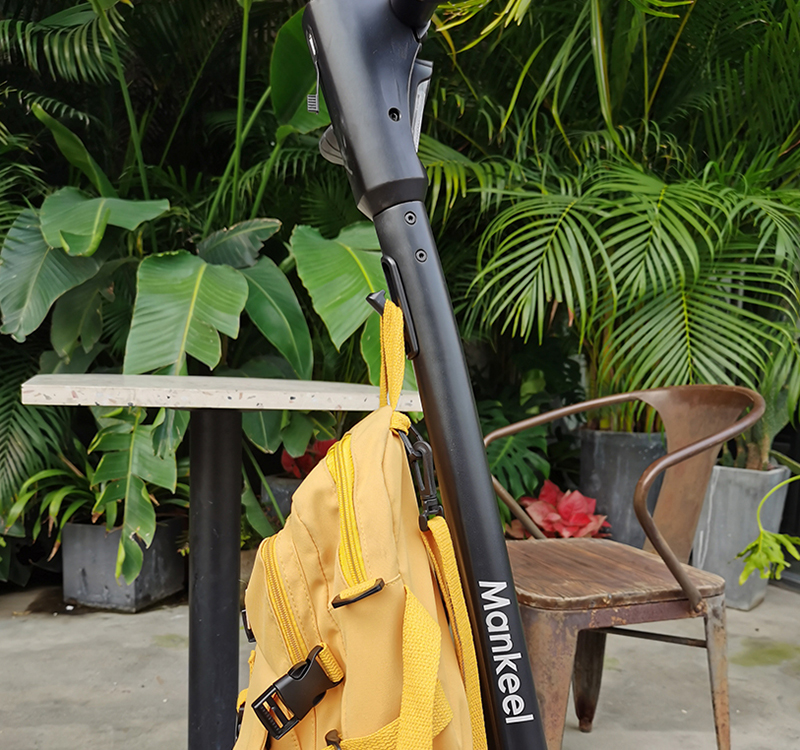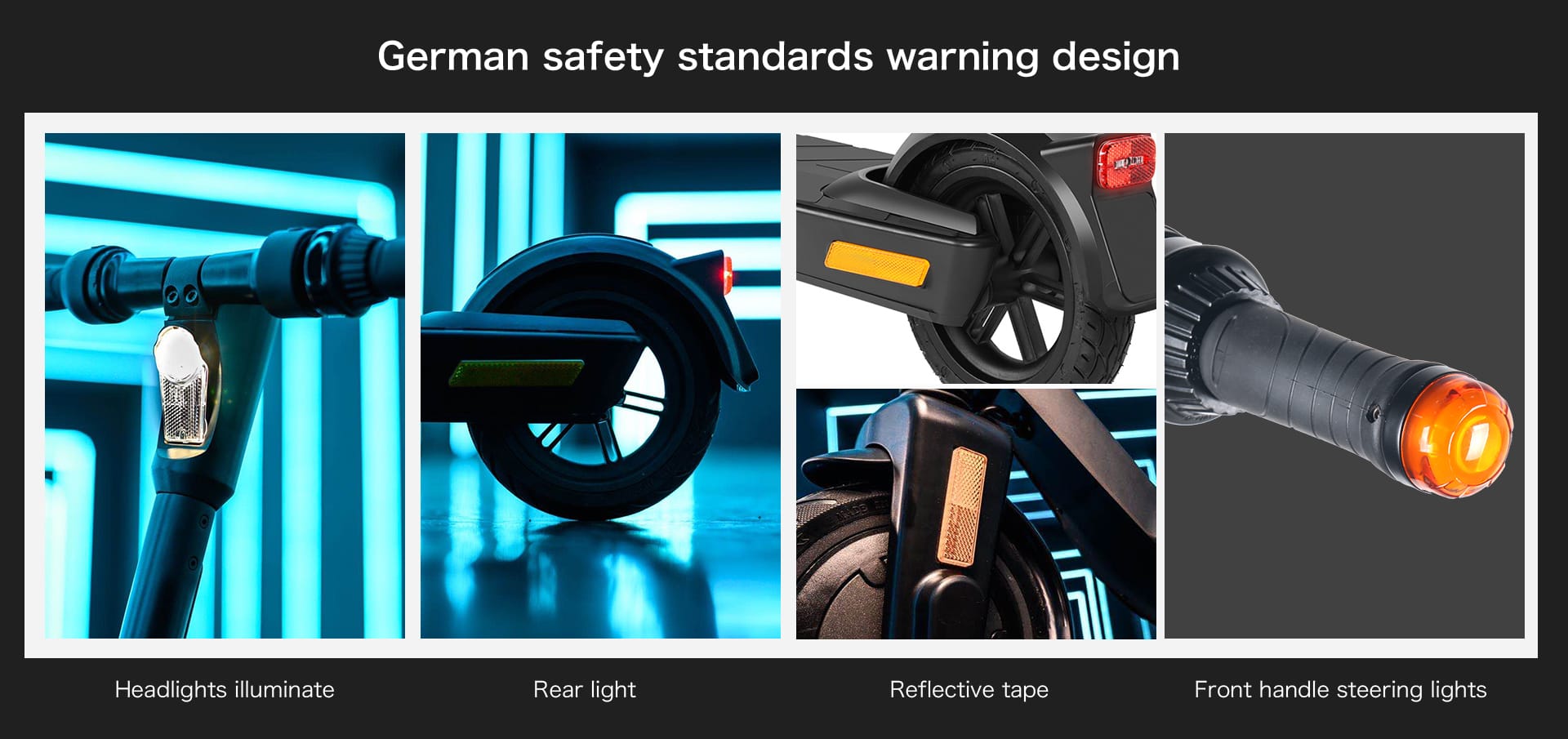 Three speed control: 15/25/30KM
Tires: 8.5 " Hall motor solid rubber wheel
Dual shock absorption system: front wheel+rear pedal absorption
Dual braking systems: Front electronic handbrake + Rear fender mechanical
Full size: 1130*460*1160MM 
Folded size: 1130*460*320MM
Package size: 1180*230*560MM