High quality of both inside and outside
The scooter appearance of this model is designed by the Porsche team, with smooth and beautiful appearance lines, which fully utilizes Porsche's smooth and elegant vehicle design principles. And width fully hidden scooter body, for better anti-theft and damage prevention.
The overall weight of the scooter is only 14KG, but such a light weight does not sacrifice any battery life performance at all. the actual test results approved the max range of this electric scooter is reach 35KM.
Larger tire size, better shock absorption performance
The cost of vacuum tires is much higher than that of ordinary pneumatic tires,
but we will never want to save raw material costs to reduce your comfortable sensation of riding.
What are the other advantages of vacuum tires over ordinary tires?
Vacuum tires are Low pressure explosion-proof tires   /  More wear-resistant / Less after-sales than ordinary pneumatic tires.
The visual LCD exquisite interactive instrument
panel maximizes the sense of fashion and technology
Simple and easy to operate, the power and speed display are clear at a glance
Real-time display of remaining power, reminding you to charge in time
and the riding speed is displayed in real time.
APP intelligent operation
Intelligent dynamics, real-time data detection,
complete functions, convenient management,
Scooter anti-theft lock via app.

Vehicle status

Mileage display

Anti-theft settings

Battery status

Bluetooth
35KM max range,
accompany you to further places
High-speed power supply, high-efficiency direct speed,
long-distance endurance of up to 35 kilometers.
6 intelligent protections system, Intelligent battery management.
Notice: Different road conditions, the weight of the rider and the bad habit of
operating the scooter will all affect the battery life of the scooter.
The peak power of the motor up to 500W,
make it go faster and climb higher
Easily deal with uphill road conditions

Body atmosphere light,
moving scenery
The cool LED chassis atmospheric light, the horse racing effect, breathing effect,
warning effect, etc., is full of fashion sense,
making you instantly become the focus of the crowd.
At the same time, it also serves as a safety warning for the
surrounding people to notice that the electric scooter is coming.
Easy to fold, easy to carry
Unique original sleeve fully hidden folding design, fast folding in 3 seconds
It only takes a few simple push and pull steps to complete the folding of the scooter body,
carrying, storing or placing it in the trunk of the bike are all sample and easy.
Big headlights
Convenient to ride even at night
The light source is stronger and brighter,
widescreen lamp surface make the light irradiation
range larger to see front road clearer.
Humanized front hook design
Exquisitely crafted, every detail can stand the test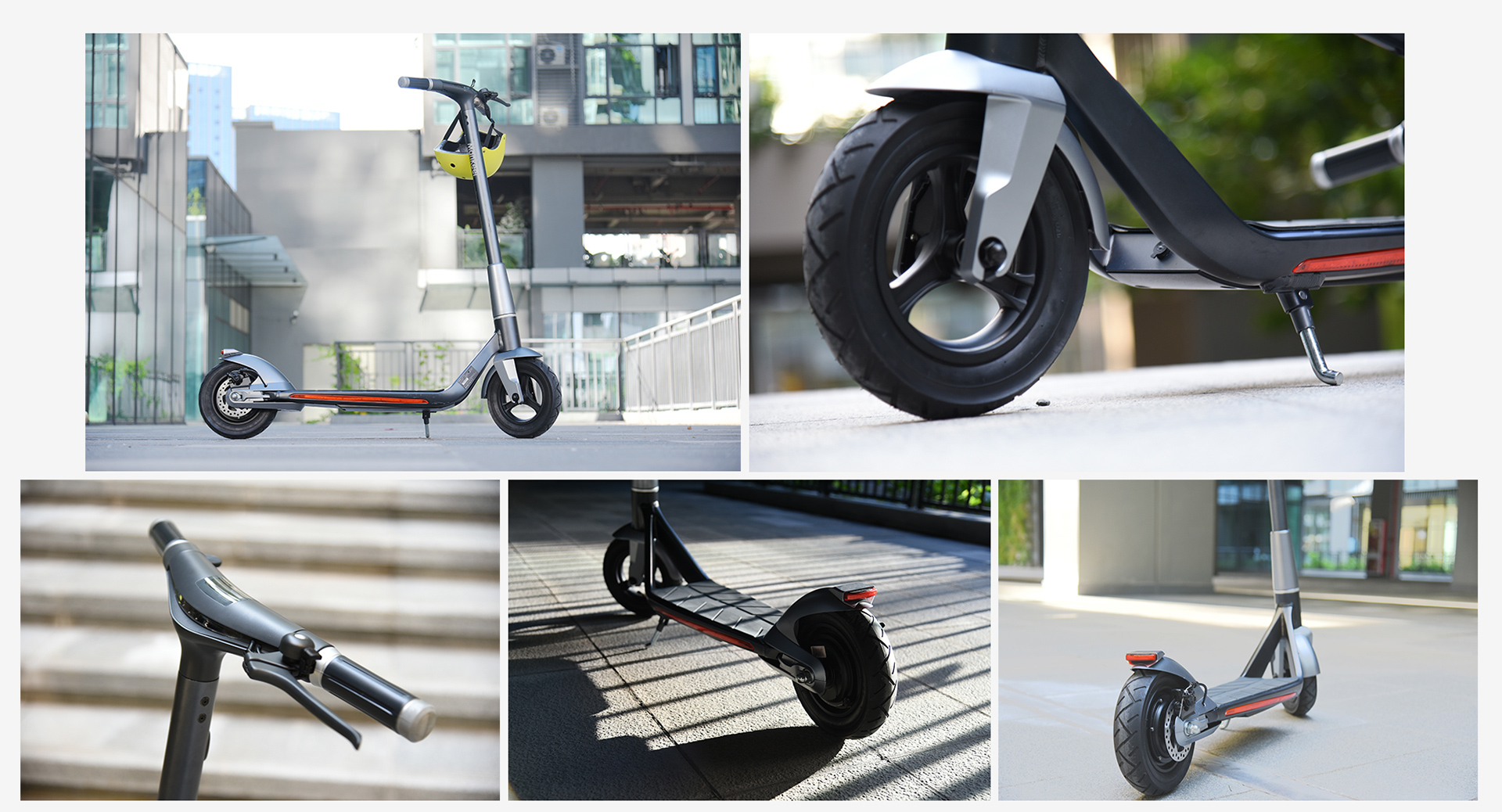 Mankeel Silver Wings allows you to ride
as light as if you have wings.
All of our craftsmanship is to present your an
art-like but also very practical electric scooter.
This is an electric scooter that is absolutelytrust
worthy and owned.
Three speed control15/20/25KM 
Brake system: Rear wheel disc brake
Tires: 10 "rubber vacuum tire
Full size: 1130*580*1135mm
Folded size: 1130*580*500mm
Package size: 1200*240*560mm